Since my last draft got deleted through a stupid error I am forced to sit up here and re-type as much as I can from memory with (hopefully) better embellishments and new quips. Unfortunately my cat got in my notecards and I'm too lazy to pick them up…
Here goes.
So you want to got to X Convention?
Most times cons are the most fun when you're young because everything is new and fresh and exciting and you're just diving in to experience everything. If this isn't your first time on the block you can start experiencing con burnout. This usually starts to set in around the age of 22. 21 is when you can drink legally and after the novelty wears off you begin to get a little jaded. And I'm sorry to say, it all goes downhill from there.
If you want to go to a con you need to have a plan in place, a sturdy one at that. If you don't go in with a plan, things can go horribly wrong and good luck trying to get things back on track after that because OOF you're going to have trouble fixing that one. You can start by asking yourself a few good questions:
What convention do you want to go to? The US has a TON of cons you can attend during just about any time of the year. You can find an extensive list here.
What is your budget? Factor everything from hotel prices to badge prices to the cost of food and travel. Leave no details out.
How many people do you want to go with you? Going to cons with friends can lighten the burden of finances.
Do you plan on buying/making cosplays?
With these questions answered you are well on your way to having a great convention experience. Believe it or not, you can still have fun at cons when you're 25-plus sun rotations into your lifetime; you just need to factor some variables in.
Golden Rules and CON-Mandments
Conventions can be fun. They can also be taxing and stressful. This can do a massive number on you if you don't prepare properly. If you're not careful, you can end up with LOADS of drama and bad memories that you can't drink away, that an paragraphs long Facebook posts and pics you won't ever be able to get rid of.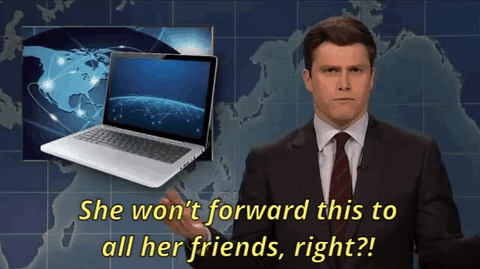 Always Take Your Payment Upfront!
I put this rule at the top because hoo boy I can tell you plenty of stories about people who failed to pay their dues and it did not end well for either party involved. If the hotel is booked in your name–especially if it's booked in your name, take your payments as soon as possible! This is NOT AN OPTION. The absolute last thing you want to do is show up at your hotel only to learn that so-and-so friend didn't pay up and now you're short on money.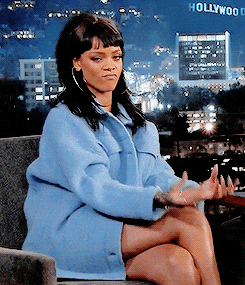 Don't accept "pay later" friends either. Chances are they actually have the money and are just hiding it in order to spend on merch and food. They rarely pay you back in a timely manner and you will be on edge the whole weekend because you had to pay some of your money forward to cover for them. This will create tension in your room that will not go away.
This brings me to my next point…
Make Sure Everyone Has Multiple Methods of Payment!
Be it Cashapp, Paypal, Google Dollar, Venmo, or Square; make sure you are prepared to take payments in ANY form. There are zero excuses for this. If your crew doesn't have at least 2 of these apps on their phone, they can't be trusted. Have that money in your account ahead of time. Make sure everyone pays. Anybody who doesn't pay gets left behind.
Know Your Friends
I'm all for having friends come with me to cons. It's fun. You all know each other. Memories will be made. But guess what happens? There's such thing as bringing the wrong friends to the con. It happens, has happened. Be careful of:
Don't bring broke friends. These are people who can't pay for anything (food, badge, room).
Don't bring frienemies. Frienamies aren't actually fun to be around and will ruin your weekend. Got beef with someone? Don't bring them. The tension will come to a head and you all will be sorry.
Friends who don't agree to the rules laid down. If you have rules in place (as you should!) and people don't agree to abide by them? Ditch them. It'll become a problem later.
Know everyone who goes in the room. Don't allow anyone you aren't close with to be in the room. No friends of friends, no family of friends (unless you now them!), and ABSOLUTELY no one that only ONE person knows. Problems WILL arise from this.
In case you might be wondering why I'm being so harsh, there's an entire Tumblr dedicated to these kinds of Convention Horror Stories. It speaks for itself.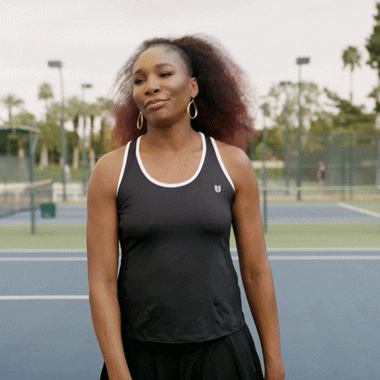 Set Room Rules
You have to have boundaries. I can't stress this enough. When you've got a limited number of key cards and are running on little sleep, you're going to hope everyone has your back. SET UP RULES FOR YOUR ROOM! I can't pound this into the ground any harder than if I had Mjolnir on loan from Thor himself. If you don't set up rules, things will go South faster than Wile E Coyote discovering gravity.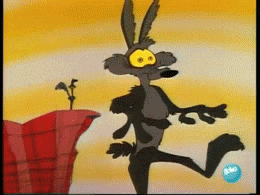 Don't know what kind of rules to enforce? I'll give you a few of my own that I enforce on the regular.
Nobody is allowed in the room who isn't on the room roster. People have sticky fingers. Incredibly sticky fingers. Things go missing at an alarming rate. And if you have 6+ people going in and out of your room, you will discover your inventory gets cleared out faster than a death in Majora's Mask.
Sleep times must be arranged and respected. I normally wouldn't put people in my room who don't have the same sleep schedule as me, but it does happen sometimes. Make sure you know what times everyone will be in and out and make sure you don't make too much noise for those who need a little more sleep. If you all are getting up there in age, this shouldn't be too hard as most of you might make it to bed by 11pm.
No room parties. I don't host those anymore. They aren't fun when you're the one hosting and you can't make people leave fast enough.
Make proper sleeping arrangements. If you don't have enough beds/blankets/pillows, you'd better make sure everyone else brings spares because you're going to lose your shit when people get pissed over not having the hotel bed. I promise you the hotel will NOT have any spare blankets or pillows for anyone. Everyone is going to want a good sleep and having some air mattresses and comforters will make everyone's stay a little bit happier.
Stay tuned for part 2 where I'll be tackling:
grocery lists
drinking rules
hooking up
cosplay meltdowns
If you like what I post, please consider buying me a ko-fi sometime.